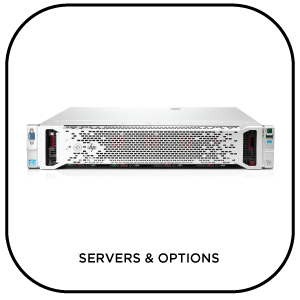 Whether it's a departmental server, an enterprise data center, or anything in between, HP can meet your exact needs. You can choose the right levels of performance, availability, expandability, and manageability. HP offers ProLiant Servers in four different families to meet the diverse needs of all our customers. They have the most extensive server portfolio in the industry scaling from server blades (BL), rack-optimized (DL), tower servers (ML), to extreme HyperScale (SL).eo.
We can help you increase your margins and profitability by offering you discounted prices on HP Proliant Servers and Options.
We can provide complete systems or all new parts, HP Renew or used.
Send us your requests, our answer will be almost immediate.